An Post revenues reaches almost €900 million and operating profit reaches €41 million, leading CEO David McRedmond to be selected Business & Finance's Business Person of the Month for April, in association with KPMG.
David McRedmond was appointed to the role of CEO of An Post in October 2016 – a role that came with many challenges that McRedmond attacked head on and showed excellent results quickly. After just a year, the 2017 annual report showed a jump from losses of €12.4m in 2016 to profits of €8.4m in 2017 (against forecast losses of €61m), and volumes in the relaunched parcel business increased 30% on the prior year.
Challenges and opportunities
In a changing and challenging industry – when day-to-day letter sending is down but parcel mail has drastically increased – McRedmond restructured An Post, bringing in a new leadership team and developing a new direction for the brand as well as a fresh new €5 million rebrand, with a key feature being changing the branding from the franking symbol to the 'Mobius' symbol for the letter 'o' in An Post.
As part of the transformation, An Post closed down a number of rural post office and reduced its staff numbers, for which McRedmond received some criticism. Other changes included an increase in stamp prices, increasing the services the company offers and increasing the parcel offerings. However the transition has proved successful with the company reporting profit grew from €8.4 million in 2017 to €40 million in 2018 and turnover growth of 6.8 per cent to €897 million.
In addition in January, An Post sold its part-owned Gift Voucher Shop (GVS) to Blackhawk Network for €100 million, in a deal which valued the An Post shareholding in GVS at €54 million.
Business & Finance, Business Person of the Month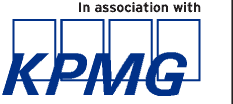 Business & Finance, in association with KPMG, rewards excellence in business through the 'Business Person of the Month' award. This award seeks to recognise noteworthy achievements in business leadership, and, particularly, those that make a telling contribution to the wider business community in Ireland.