Continued progress at Ding, impressive charitable and cultural activities, and good news for his angel investment recipients Flender maintain Mark Roden's status at the peak of Irish business leadership.
Mark Roden's Ding is one of the most innovative and far-flung Irish companies on the global stage. A provider of mobile-phone top-up for over 400 operators in 130 countries, it reaches four billion phones, whose users can top up their phones in 600,000 retailers and online.
As chairman and founder, Roden – along with CEO and fellow founder David Shackleton – lead a team of 200 or so from headquarters in Dublin's Ballsbridge. Regional offices in Miami, Dubai, Barcelona, San Salvador and Bucharest illustrate the company's international reach.
"Mobile phones can change lives and therefore so can we," Roden has said. "It's a massive responsibility and a global opportunity. That's why we do everything we can every day to make people's lives a little better through mobile top-up."
Roden is a serial entrepreneur, a former Entrepreneur of the Year, and co-founder of Denis O'Brien's Esat Telecom and of Easycash. The latter, a nationwide network of ATMs in petrol stations and convenience stores, became the country's largest independent cashpoint operator and was acquired by RBS in 2004.
Ding, in 2006, was Roden's next big project and has grown exponentially to a point whereby it delivers a customer's phone top-up every second of the day. It is now the largest phone top-up provider in the world.
This summer it made an intervention in the migrant crisis on World Refugee Day, with Ding supporting the self-explanatory Phone Credit for Refugees and Displaced People charity.
"We are living through challenging times where sadly, on a daily basis, we are seeing refugee crisis worsen," explained Roden's head of online marketing, Adam Ferguson.
"A mobile phone is vital resource for connecting the unconnected; most significantly, it democratises access to data. The work PCFR do is helping to change the lives of thousands of people in a very tangible and practical way. We are very proud to support the work of PCRF to empower displaced people globally." Meanwhile, Roden visited disaster-stricken Haiti with Leslie Buckley's Haven NGO in September.
Roden and his team have continued to make deals all year, adding providers in the United Arab Emirates and Cape Verde (the latter a Ding first), and partnering with Ethio Telecom to serve the Ethiopian diaspora, estimated at two million people. A similar arrangement has been made for the Kyrgyzstan diaspora: estimates say that 17% of the Kyrgyz population live abroad.
Cultural events have also been on the agenda at Ding this year: in spring the company brought some of the most influential musicians in Latin America to the Calle Ocho Festival in Miami. Closer to home, Roden brought Riverdance to the Ding stand at the giant Mobile World Congress in Barcelona, bringing the convention to a halt for a surprise performance.
Ding aside, Roden's name has been mentioned as an angel investor in innovative Irish peer-to-peer lender and crowdfunder Flender, which received UK regulatory approval earlier this year: another string to an already-impressive bow.
Business & Finance Business Person of the Month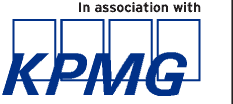 Business & Finance, in association with KPMG, recognises excellence in business through the 'Business Person of the Month' award. This award seeks to recognise noteworthy achievements in business leadership, and particularly those that make a telling contribution to the wider business community in Ireland.