With business volumes and earnings per share rising steadily, Kerry Group strengthen their position in the US.
In mid-December Kerry Group announced two US acquisitions worth about €325m in total, financed from existing lines of credit. The latest announcements brought the Group's total spend on acquisitions in 2018 to over €300m.
Both acquisitions concern "clean label" food companies–in other words, they use natural ingredients and minimally processed foods as healthier alternatives to replace flavours, colouring, preservatives and sweeteners.
The Group reached an agreement to acquire Ariake USA, the North American business of Ariake Japan, subject to regulatory approval and customary closing conditions. Ariake USA is a leading savory taste manufacturer specializing in stock bases. Based in Harrisonburg, VA, Ariake USA is a leader in natural seasonings derived from livestock with ingredients from chicken, pork and beef, offering a clean-label product solution–in other words they produce stocks and broths.
Agreement has also been reached to acquire Southeastern Mills' North American Coatings and Seasonings business, subject to customary closing conditions. The company is based in Rome, Georgia and will enhance Kerry's offering in meat seasonings, with coatings, food bases and gravy, baking and seasoning mixes aimed at processors, restaurants and food-service distributors.
Earlier in 2018 Kerry Group had acquired Fleischmann's Vinegar Company Inc and AATCO Food Industries LLC in October for a total consideration expected to be €365 million.
In the latest set of results published, the Q3 interim results, released in September 2018, the year-to-date highlights included 3.5% growth in business volumes.
Chief executive Edmond Scanlon commented:
Volume growth [is] well ahead of our markets and underlying margin expansion in line with expectations. In the third quarter we have delivered good volume growth against very strong comparatives. We have also made good progress across our strategic growth priorities."
He also stated that, encouraged by the progress made in 2018 Kerry Group reaffirmed its full year 2018 guidance of adjusted earnings per share growth of 7% to 10% in constant currency.
Preliminary results for 2018 will be announced on 19 February 2019.
Business & Finance, Company of the Month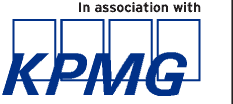 Business & Finance, in association with KPMG, recognises excellence in business through the 'Company of the Month' award. The Company of the Month award recognises the company which best demonstrates outstanding business leadership, sustainable growth, innovative strategy, strong financial returns and employee development.