Martin Naughton, KBE, Founder, Glen Dimplex
Glen Dimplex is the world's largest electrical heating business. The company employs 8,500 people and has an annual turnover of €1.5 billion.
The company was founded in Newry in 1973 by Martin Naughton, KBE as Glen Electric and in June 1978 became Glen Dimplex after a merger with with Dimplex, a large electric heating appliance manufacturer in May 1977.
Impact on society and accolades
To this day, Glex Dimplex is an incredible example of sustainability and adaption. Wherever you look, be it at home, work or in public places, there is a good chance that Glen Dimplex has had a hand in some of the electrical appliances present.
Extending from this, the company has also played a significant part in bettering society. Last month it was announced that founder Martin Naughton would be awarded an Oslo Business for Peace Award in May for his contribution in establishing a corporate department on renewable and low-carbon solutions for heating, cooling and ventilation in attempting to tackle climate change.
Achievements such as these have seen Glen Dimplex referenced at the Business & Finance Awards 2016 as part of 100 Great Irish Companies and Martin himself receiving the Outstanding Achievement in Business Award at the 2014 awards ceremony.
Finances
Despite a dip in revenues, this February it was announced that profits at a Glen Dimplex group of companies increased by 7% to €37.84 million last year.
The holding company's revenues are made up of revenues from 29 subsidiaries based here and in Northern Ireland, England, Germany, Austria, Canada, Holland, France, Norway, the United States, New Zealand, Australia, China and India.
A bulk of the company's revenues (75.6%) are generated from Europe.
Business & Finance, Company of the Month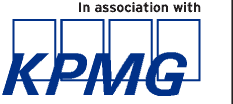 Business & Finance, in association with KPMG, recognises excellence in business through the 'Company of the Month' award. The Company of the Month award recognises the company which best demonstrates outstanding business leadership, sustainable growth, innovative strategy, strong financial returns and employee development.