Pictured: Brendan McAtamney, CEO, UDG Healthcare.
"Strong strategic progress" is how UDG Healthcare CEO Brendan McAtamney characterised 2019, commenting on the full-year results ( for the year ended 30 September 2019), announced in December 2019.
UDG Healthcare provides expert outsourced healthcare services specialising in advisory, communications, commercial, clinical and packaging for the pharmaceutical sector via two divisions; Ashfield and Sharp. 
UDG Healthcare has experienced phenomenal growth over the last eight years. During this period, the Group has evolved from being primarily an Irish and UK-based supply chain business for pharmaceutical companies, to a global leader in advisory, communications, commercial and clinical and packaging services for healthcare across its two divisions; Ashfield (68% of Group profits) and Sharp (32% of Group profits).
The Group's strategy has been to shift from a low growth, low margin supply chain business, into higher growth and higher margin outsourcing services for pharmaceutical companies. Executing this strategy has seen the Group make 21 acquisitions and four disposals since 2012. 
In 2018, the Group completed the final step in its strategic shift from a distributor for the pharmaceutical industry, to a service provider, selling its remaining distribution business, Aquilant.
During 2019 UDG acquired Putnam Associates, a US-based specialist consultancy focused on product commercialisation strategy, exclusively for the life sciences industry. Also in May 2019, it acquired Incisive Health, a UK-based healthcare communications consultancy, which specialises in healthcare policy, public affairs and communication services. Taking these acquisitions into account the Group now employs close to 9,000 people.
UDG Healthcare is a global business, operating in 26 countries and providing services in over 50 countries. In 2018, the Group generated over 54% of its operating profits from the US market. Its full-year 2019 results posted $1,298.5m in Revenue and a Group Operating Profit of $158.4m , up 7% on 2018. 
Brendan McAtamney has been Group Chief Executive Officer since February 2016, having previously served as the Group's Chief Operating Officer since September 2013. Before joining UDG Healthcare, Brendan held various senior management positions with Abbott, latterly as Vice President Commercial and Corporate Officer within the Established Pharmaceuticals division.  
Commenting on the 2019 results, Mr McAtamney said:
UDG Healthcare is a relatively young company given we only acquired Ashfield in 2000 and Sharp U.S. in 2008. As a result, we have made significant investments across the organisation, particularly since the disposal of the United Drug supply chain business in 2016, to ensure the Group has the proper infrastructure in place to deliver long-term attractive sustainable returns. These investments include our 'Future Fit' programme which comprises financial, HR and IT system investments across the Group. We have also further invested in our talent with various leadership developmental programmes, the…STEM aXcellerate programme and facility expansion in Sharp."
Business & Finance, Company of the Month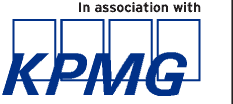 Business & Finance, in association with KPMG, recognises excellence in business through the 'Company of the Month' award. The Company of the Month award recognises the company which best demonstrates outstanding business leadership, sustainable growth, innovative strategy, strong financial returns and employee development.