Pictured: Dawn Farms CEO Larry Murrin
As Kildare-based Dawn Farms acquires a German cooked meats specialist, the company reinforces its foothold in the European market.
A specialist business-to-business company, Dawn Farms has firmly established itself as the leading European supplier of cooked and fermented meat ingredients to the foodservice and manufacturing sectors. Its first European acquisition, flags that further European expansion may be ahead, and the deal establishes a significant foothold in the German market.
Established in 1985 the company now employs over 900 people across its three production plants in Ireland and the UK. The Kildare-based food production company supplies popular chains such as McDonald's, Subway and Pizza Hut. The Dawn Farms group of companies includes two state-of-the-art production facilities in Ireland, including International Meat Ingredients (IMI). In the UK, it operates specialist bacon facility, TMI Foods, which supplies cooked bacon, roasted vegetables, and protein-based party and snack foods.
Dawn Farms is export focused and prides itself on growth through long-term investment and strategic alignment with blue chip international foodservice, QSR brand and food manufacturing customers, operating lean business principles to maximise value for customers. Its customers are some of the world's leading food brands in 40 countries including the UK, continental Europe, the Middle East, Asia and Africa.
Last year plans were announced to invest €25m over their Naas innovation centre over the next five years.
European expansion
In October 2019 Dawn Farms acquired its first production facility in Europe,  Haas GmbH, a cooked meats specialist in Nonnweiler-Otzenhausen, Saarland, Germany.
Established in 1994, Haas is a mid-sized, family-owned cooked and fermented protein supplier which has so far focused on the supplying toppings to the pizza sector, which Dawn Farms also services.
Haas employs over 100 people. Its founder and managing director, Achim Haas, and chief operating officer, Patrick Treitz, will remain with the company following the acquisition, Dawn Farms said in a statement.
Chief executive Larry Murrin said the acquisition of Haas will help accelerate its European expansion.
He stated: 
We've been serving Europe for 25 years from our Irish base and this Haas acquisition now gives us the opportunity to somewhat accelerate our growth in Europe on the basis that we will have localised an element of what we sell here."
"The Haas family has built a high-quality business over the past 25 years which has an excellent fit with Dawn Farms.
"Their manufacturing process and products are complementary to ours and we see opportunities to broaden this over time through investment in Nonnweiler-Otzenhausen.
"The combination will enhance both businesses, creating further opportunities to add value for our customers," Murrin added.
Achim Haas, managing director of Haas GmbH, added: "This partnership makes a lot of sense. "We look forward to working with Larry and his team to avail of the opportunities this partnership brings," Haas concluded.
Business & Finance, Company of the Month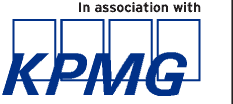 Business & Finance, in association with KPMG, recognises excellence in business through the 'Company of the Month' award. The Company of the Month award recognises the company which best demonstrates outstanding business leadership, sustainable growth, innovative strategy, strong financial returns and employee development.