Kerrygold has become the first Irish €1 billion food brand leading Ornua to be named Business & Finance's Company of the Month, April 2019 in association with KPMG.
Ornua, the owner of the dairy and butter brand Kerrygold have announced the brand has become the first food brand to exceed €1 billion revenues last year – and become one of Ireland's most successful exports. A significant contributor to this success are sales in the United States.
A history of butter
Created in 1962 by Sir Anthony O'Reilly when he was chief executive of An Bord Bainne, which became the Irish Dairy Board, and then Ornua, as a means to sell Irish dairy products globally, the Kerrygold brand sold approximately 7.5 million 250g packets of the butter each week in 2018. Its principal European market is Germany where it is the fastest-selling supermarket food or drink product, and in the US the brand is in second place after incumbent brand Land O'Lakes.
Testing times
Kerrygold is not without its troubles as recently it was part of a legal case in California where it claimed that Ornua's global marketing campaign – that the grassfed diet of the cows is what makes the butter more yellow in colour and tastier than generic equivalents – was 'false and misleading'. The case was eventually thrown out.
Looking to the future
Róisín Hennerty, Ornua's foods managing director, said about the achievement:
Today represents a special day for the dairy industry with Kerrygold exceeding €1 billion in annual retail sales. While Kerrygold holds a unique place in the hearts of the Irish people, we are especially proud that the brand has captured the hearts and imagination of consumers all over the world.
Business & Finance, Company of the Month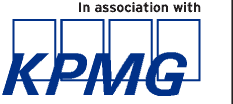 Business & Finance, in association with KPMG, recognises excellence in business through the 'Company of the Month' award. The Company of the Month award recognises the company which best demonstrates outstanding business leadership, sustainable growth, innovative strategy, strong financial returns and employee development.