Alan Doherty, chief financial officer and Sean Corkery, CEO and chairman, Actavo
A series of partnership announcements and charity ties all point to growth at the Irish-owned services firm.
Services firm Actavo has a global workforce of 6,000 providing network, in-home, industrial, hire and sales, building and event solutions in 100 locations.
It has a client list featuring some of the biggest names in business: Heineken, Virgin Media, Sky and Red Bull all feature, and the company has an ever-increasing visibility as construction work in Dublin continues to ramp up.
Actavo is now the fastest-growing modular building company in the UK, according to Plimsoll Analysis figures. In this sector the company has landed a series of contracts on the NHS's four-year £750m modular building framework that is designed to alleviate bed availability. "Modular building is the NHS's construction dream," explained Matthew Goff, director of UK operations at Actavo Building Solutions. "It delivers sustainable, cost-effective buildings in tighter timeframes which gives a high degree of certainty in meeting specific needs.
"As modular buildings are manufactured in controlled factory environments and assembled onsite, it means that in many cases ward blocks, A&E departments, theatres and cleanrooms can be designed, built and delivered in a matter of weeks, reducing the pressure on bed availability and the need for short-term hire.
"Through working with the NHS over the next four years, we look forward to delivering off-site constructed buildings that are designed to stand the test of time."
The company has also expanded its branch presence in Scotland and the north-east of England, building up its offerings at Gateshead, Dundee, Manchester and Glasgow. "The Scottish construction sector remains buoyant with major government transport and energy projects planned for this year, as well as the housebuilding sector that continues to grow in confidence," said Gary Johnstone, regional manager for Scotland and the North. "With our expanded branch presence we will be best-placed to deliver the support and product solutions this sector needs."
Increasingly, we are seeing modular facilities being embraced for a variety of purposes, be that healthcare, educational, residential, or, in this instance, health and wellbeing
MODULAR MATTERS
Closer to home, Actavo Building Solutions recently designed, built and delivered a 120 square-metre modular gym at Shannon Airport's fire station, a project that took a mere 70 days. The company constructed the facility offsite and used cranes to install it without disruption to the airport or fire station.
"The project ran smoothly, and installation was efficiently executed," said operations director Liam Brew. "Increasingly, we are seeing modular facilities being embraced for a variety of purposes, be that healthcare, educational, residential, or, in this instance, health and wellbeing."
Actavo Hire & Sales has been active too, working on listed 15th-century Scottish heritage site Ury House, a year-long engagement that is scheduled to complete soon. It also partnered with Kier Living on access solutions for a £9.5m Magenta living project creating 75 extra care homes in Ellesmere Port, north-west England.
Meanwhile, Actavo Events has announced a partnership with the Wings for Life spinal cord research foundation: it will donate a percentage of its Red Bull-derived revenues to the charity. "To continue supporting medical developments in treating spinal cord injuries, Wings for Life relies on generous donations from people and businesses across the world," said Wings for Life UK partnership manager Hannah Bostock. "That's why we are so grateful to Actavo Events for its charity partnership with Wings for Life."
About the CEO
Sean Corkery is an IT and telecoms veteran with over 35 years' experience, having served in senior positions at Dell, Esat Telecom, AST Computer/Samsung and Apple.
A University College Cork graduate, Corkery joined the former Siteserv in 2013 and has led what the company describes as "culture of improvement and process excellence" ever since.
Business & Finance, Company of the Month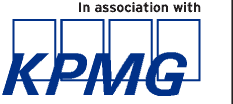 Business & Finance, in association with KPMG, recognises excellence in business through the 'Company of the Month' award. The Company of the Month award recognises the company which best demonstrates outstanding business leadership, sustainable growth, innovative strategy, strong financial returns and employee development.