The Applegreen CEO is spearheading global expansion with the acquisition of 42 service stations in the US.
A keen eye for retail trends, consciousness of the need for diversification and a hunger for global expansion are hallmarks of June's business person of the month.
Wexford native Bob Etchingham, CEO of Applegreen, has, over the years, overseen flotation on the Stock Exchange (raising €70 million in an initial public offering in June 2015), a rebranding from Petrogras to Applegreen, the fuel retailer's move in forecourt food offerings, and expansion into the UK.
He has also morphed from an oil man to a convenience retailer, but more on that later. The group's network currently encompasses 255 forecourt sites, employing 3,400 people, across Ireland, Britain and the US. His latest venture, the acquisition of 42 sites in South Carolina – a mixture of 34 filling stations and 8 standalone Burger King stores – shows a global appetite. The move also presages a time when Etchingham foresees "growth opportunities plateau in Ireland" over the next two to four years.
EAST COAST EXPANSION
Applegreen will pay $5.4m (funded from existing resources) for a long lease, expected to close out later on this year, giving them the trade and assets of Bob Brandi stations. The deal was made in conjunction with an institutional real estate investor, set to acquire the properties for $70.1m. The initial term of the lease is for 15 years with the possibility of four five-year renewals. The acquisition is expected to enhance earnings of the group, with the adjusted earnings before interest, taxes, depreciation and amortisation of the 42 sites is roughly $3 million. Etchingham has said that he does not expect any significant infrastructure investment to be required, other than IT system upgrades.
"We believe that this acquisition represents an opportunity to establish a significant presence in this market while also providing the potential for us to leverage our retail experience in this sector to enhance the current offering," Etchingham said.
Analysts at Goodbody and Davy looked very favourably on the recent acquisition, calling it "strategically important" and "an excellent platform on which to further the group's east coast-focused growth strategy."
STRATEGIC THINKING
Knowing when to diversify is the sign of a strategic thinker. Bob Etchingham may have started off in the fuel business, but he is keenly aware of the pressures on his industry. Elon Musk's Tesla is ready to start the production lines rolling. Volvo have just announced a move towards hybrid and full electric car production, signalling the death of the internal combustion engine. Petrol stations cannot be petrol stations any longer if they want to survive, and Applegreen have been quietly moving their focus into forecourt retail for some years now.
When Tesco moved into the Irish fuel market in the early 2000s, he quickly realised that food was the future for their business. In the boom years, 'breakfast roll man' was a key customer, and one that was greatly missed during the recession. The first category Etchingham noticed real growth in was coffee, in 2013. The food game is consistently being upped with brighter, shinier and tastier offerings springing up, offering everything from a Subway sandwich, Burger King meal, to noodles from a Chopstix bar.
"People are very, very sensitive to fuel prices and will happily drive down the road to save a cent a litre. And while they're there, they'll spend money in the store if the ambiance and everything else looks right," Etchingham has said previously. Happily, the margins on coffee and food are a lot higher than on fuel.
Applegreen's fuel revenue came to €937.5 million in 2016, delivering a €53 million gross profit – a margin of 5.6 per cent, while the store profits brought in €44.7 million in 2016, equivalent to a 29 per cent margin. Etchingham has said his business model is very much about catering to the needs of the consumer on the move, and that he does not foresee changing that model. Given those figures, it looks like a company prepared for a future where we pull up to the forecourt in our electric driverless car, and buy dinner to eat while we are driven home.
Business & Finance Business Person of the Month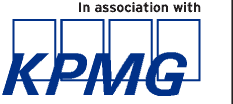 Business & Finance, in association with KPMG, recognises excellence in business through the 'Business Person of the Month' award. This award seeks to recognise noteworthy achievements in business leadership, and particularly those that make a telling contribution to the wider business community in Ireland.