Margaret Sweeney
CEO of Ires REIT, Margaret Sweeney, has been named Business & Finance's Business Person of the Month, May 2019, in association with KPMG, for her ongoing business successes.
Margaret Sweeney has been CEO of Ires Reit since November 2017,  where she has also been an Executive Board Director since March 2016. During her tenure, the former chief executive of DAA and Postbank Ireland has seen revenue from investment properties increase from €44.7 million to €50.6 million in 2018 and profits from €65.1 million to €119.8 million in the same time period.
Career highlights
Ms Sweeney qualified as a chartered accountant with KPMG in 1985 and stayed with the firm for 15 years rising to the role of Director before moving on Chief Executive at the Dublin Airport Authority for 8 years. She has had a number of non executive director roles such as at Postbank and the Dalata Hotel Group, a role she holds to this day.
Ireland's largest private landlord
Ires Reit is the State's largest private landlord, with a property portfolio of almost 2,700 residential units,with the value of its properties rose 22.7% in 2018 to €921.3 million. The company was listed on the Irish Stock exchange between 2013 and 2014 and in 2018 the average rent per unit increased by 5.4% to €1599.
Business & Finance, Business Person of the Month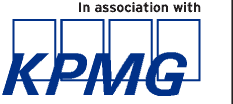 Business & Finance, in association with KPMG, rewards excellence in business through the 'Business Person of the Month' award. This award seeks to recognise noteworthy achievements in business leadership, and, particularly, those that make a telling contribution to the wider business community in Ireland.