Business & Finance brings you the day's Irish business news in brief.
---
National fertility centre of excellence opens in Cork
Irish-owned Waterstone Clinic has opened a state-of-the-art national centre of excellence at Lotamore House in Cork.
The advanced fertility unit is a major architectural and technological achievement and features a world-class laboratory with the latest embryology technology.
The new development has also brought a significant boost to employment in Cork, with staff numbers at the clinic increasing by 30% to 55.
Director of Waterstone Clinic, Dr John Waterstone (pictured above), said: "We have been at the forefront of reproductive medicine in Ireland for 15 years and our facility in Cork reflects our achievements and ambitions as a national reproductive health care provider of the highest calibre. We believe we have created the most advanced fertility unit in the country, which will allow us to provide an even better service for our patients."
The cutting-edge clinic is also the first in Ireland to use the new time-lapse incubator, EmbryoScope Plus. The system, which allows for the comprehensive monitoring of embryo development, will be provided free-of-charge.
Diverse range of events in place for International Women's Day
This week the world celebrates International Women's Day with thousands of diverse events taking place across the globe to inspire women and celebrate achievements.
To coincide with this celebration Intel Ireland has this week launched its 2017 Women in Technology scholarship programme.
The scholarship programme aims to encourage a new generation of high-achieving women to take up the challenge of a career in science and technology.
The Women in Technology Scholarship program has been running for a number of years and in 2017 Intel will offer up to 20 awards. The application window is now open with submission being accepted until October 2nd.
Vodafone Ireland is also launching a week-long programme of activity to mark International Women's Day, with a series of events designed to inspire and educate women in the workplace.
In addition, Vodafone is launching its global ReConnect initiative today across 26 countries to provide career opportunities for women who have been out of the workforce but would like to return on a full-time or flexible basis.
New relationships post-Brexit to be considered at annual conference
The British Irish Chamber of Commerce announced details of its Annual Conference today.
Attended by leading business and political heavyweights from both sides of the Irish Sea, the conference, which will take place on Thursday March 16th in the Clayton Hotel Dublin.
The theme of the conference is particularly relevant as PM Theresa May is set to trigger Article 50 in March.
Speaking at today's announcement, John McGrane, director general of the British Irish Chamber of Commerce, said: "The British Irish Chamber of Commerce is uniquely placed to provide a platform for leaders of the business and political communities on both sides of the Irish Sea to debate and discuss the opportunities for strengthened relationships between Ireland and the UK post-Brexit. The British Irish Chamber of Commerce stands for the trade between these two islands and the enhancement of this relationship will continue to be our focus."
Home of Jameson reopens following €11m investment
Irish Distillers has announced the reopening of the home of Jameson in Smithfield, Dublin, following a total investment of €11m.
The new look facility will support the Irish whiskey tourism strategy target of trebling the number of Irish whiskey tourists visiting Ireland annually, to 1.9 million by 2025.
Speaking at the opening of Jameson Distillery Bow St, Minister for Public Expenditure and Reform, Paschal Donohoe TD, said: "Each year, over 600,000 tourists pass through Irish whiskey visitor centres to experience first-hand the heritage behind this time-honoured spirit and hear the stories of established and emerging distilleries.
He continued: "The Irish Whiskey Tourism Strategy aims to treble this figure to 1.9 million visitors by 2025 and Jameson Distillery Bow St. will undoubtedly play a central role in delivering on this vision. Smithfield and its wider Dublin environs have a rich history and vibrant cultural scene which will also continue to attract and visitors from near and far."
BDO Development Capital Fund invests €10m in Blueface
In its seventh and largest investment to date, the BDO Development Capital Fund is funding a €10m investment in Blueface, the leading unified communications-as-a-service provider to businesses, enterprises and carriers.
The investment will be used to accelerate significant international expansion plans by Blueface.
Blueface currently has over 50 high-skilled employees operating from its headquarters in Dublin. It plans to increase this number by 80 to over 130 by 2022 across its markets in Ireland, Europe and the US.
Andrew Bourg, head of Investments, BDO Development Capital Fund, said: "We are backing Blueface's goal of becoming a significant international player in its chosen market segments with the objective that this sizable investment in conjunction with the support of our Funding Partners will drive, exploit and maximise Blueface's international growth opportunities."
Irish Funds complete a blockchain proof of concept for regulatory reporting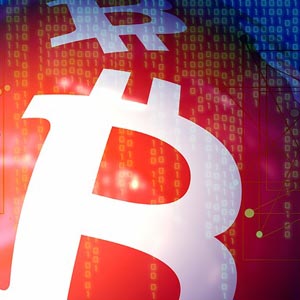 Irish Funds today announced that it has, in collaboration with Deloitte and participants from leading global asset servicing and fund management institutions including Northern Trust and State Street, successfully completed its blockchain proof of concept for regulatory reporting (RegChain).
The proof of concept tested the application of blockchain technology and its functionality for the capturing of transactions, the management of reporting with smart contracts capability and enhanced compliance, which increased transparency and developed a cost benefit analysis study to measure the benefits of future blockchain solution.
The project resulted in the design and development of a proof of concept leveraging blockchain and smart contract technology to create a platform for regulatory reporting accessible to the reporting entity as well as a regulator.