Business & Finance brings you the day's Irish business news in brief.
---
Comtrade Digital Services revolutionises payments world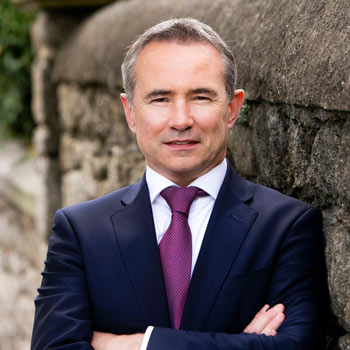 Comtrade Digital Services, the leading software engineering services and solutions provider, today announced that it has created an automated banking platform for one of the world's leading messaging apps, Viber.
The transformative new solution is set to shake up the payments world, allowing users to carry out a range of banking transactions entirely through a chat-bot.
With the tap of a finger, Viber users of participating banks will now be able to instantly send and transfer money. They will also be able to check their bank balance and access other banking services directly through the app.
Recipients of Viber payments will be able to instantly retrieve the money sent to them by using a QR code at an ATM or going to their local branch.
The banking platform is part of Viber's recently launched business-oriented platform, 'Public Accounts', which allows businesses, brands and individuals to interact with potential customers via the messaging app in a direct, personalised and intuitive manner.
Oliver Lynch, Business Development director, Comtrade Digital Services, said: "This solution is going to transform the payments world for retail banks, payment processors and their customers. Most banks now have a mobile app, but they don't provide such innovative, instant payment options as this. This is the only messaging platform that, through an API, can be directly integrated with banks' existing digital banking channels."
Major fibre network investment in Cork made by Viatel
Viatel has announced its plan to upgrade the company's dark fibre network in Cork city. Viatel will be making a major investment in its Cork-based fibre infrastructure. This will facilitate faster business broadband speeds of up to 10Gbps (10,000Mbps) to all premises, major business parks and data centres in and around Cork city.
The new fibre network will facilitate more Viatel customers who can benefit from internet speeds 20 times faster than the existing network. This infrastructure will be able to route all types of traffic, including voice, email, data, video and Internet at a capacity ranging from 10Mbps to 10Gbps.
Viatel's new infrastructure will provide high-speed broadband requirements for Cork businesses for the coming years.
Customers have already signed contracts for Viatel's new network, which is a testament to the demand for high-speed, enterprise grade connectivity services in Cork city.
Viatel plans a future multi-million investment in our Cork infrastructure to facilitate faster internet speeds between Cork and London. Its new MPLS network will link Cork directly to London with internet speeds up to 100Gbps. This will significantly reduce transit time for traffic, as this traffic will no longer need to travel via Dublin to connect to London.
The direct network link will utilise the latest technology to support multi-gigabit services for Cork-based enterprises. This will connect Cork-based businesses faster to London and beyond.
Ireland commits to continued investment in European Space Programme
The Irish Government has confirmed its commitment to investing in space programmes at the ESA Ministerial Council held in Lucerne where Ireland's investment will underpin further expansion of this sector in Ireland.
Among the programmes in which Ireland will be continuing to participate in include Earth Observation, Satellite Communications, Next Generation Launchers, such as Ariane 6 and Vega C, and Satellite Navigation, among others.
Speaking at the ESA Ministerial meeting in Lucerne Minister for Training, Skills and Innovation, John Halligan TD said: "The European Space Agency plays a critical role in developing the Irish space industry, particularly the SME and High Potential Start-Up sectors. This is an exciting time for the Irish space industry and with the support of my Department and Enterprise Ireland the Irish space sector is set to expand at an unprecedented rate over the next few years."
Submissions to Low Pay Commission on national minimum wage requested
The Minister for Employment and Small Business, Pat Breen TD, is encouraging those with an interest in the national minimum wage to make submissions to the Low Pay Commission as it begins a new phase of work.
The Low Pay Commission is an independent body set up in 2015 whose main function is to advise the Government on the appropriate rate of the national minimum wage.
The Low Pay Commission is seeking submissions on the minimum wage itself in preparation for submission of its third recommendation on the appropriate rate of the minimum wage in July next year.
Minister Breen has also asked the Low Pay Commission to review the rates for board and lodgings, which are reckonable as part of the national minimum wage. In determining an employee's average hourly rate, certain reckonable components may be taken into account. 
40 new jobs announced at new Toyota dealership in Liffey Valley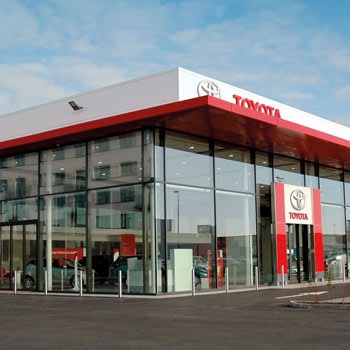 Toyota Liffey Valley will create 40 new jobs within sales, aftersales and administrative roles.
The 11 car showroom will facilitate Toyotas 2017 range including the new Toyota C-HR, Toyota's full range of hybrid models as well as its new Proace and Hilux commercial vehicles.
A new concept for a Toyota dealership Liffey Valley integrates the sales and service business by wrapping the service workshop around the showroom.
Encompassing 3,000 square metres over two floors, the new showroom features Toyota's new Retail Concept offering customers an immersive experience, encompassing a combination of physical, human and digital touch points which will guide the customer through the showroom.
Local Enterprise Offices announce Cork's best young entrepreneurs
Cork's 'Best Young Entrepreneurs' were named at an awards ceremony hosted by Cork's three Local Enterprise Offices (LEOs) on Thursday, December 1st in County Hall, Cork.
The winners were chosen from 45 finalists, shortlisted from almost 190 applicants in the competition, which was launched this autumn by the LEOs as part of the nationwide search to find 'Ireland's Best Young Entrepreneur' (IBYE).
The campaign saw the three LEOs (Cork City, South Cork, Cork North and West) encourage young entrepreneurs from all over the city and county to enter and be in with a chance to win a share of the €150,000 investment fund available.
The €50,000 investment fund from each LEO is just one of the ways in which it helps to encourage and help young people to realise their dream of owning and developing their own business.