Business & Finance brings you the day's Irish business news in brief.
---
Markets Update: US and UK politics shape markets
Sterling saw its biggest one-day gain against the dollar since 2008, up 2.9%, in the immediate aftermath of UK prime minister Teresa May's speech last Tuesday.
The markets struggled to find direction in the week leading up to the inauguration of Donald Trump, and some of the uncertainty over his future policies began to leak into financial markets.
The S&P 500 index closed with a small decline, and has essentially been trading sideways since mid-December.
Read the full story here.
32 jobs announced at Irish telecoms company
Telecoms provider Pure Telecom has announced €1.8m investment in 32 new jobs to further growth of its residential customer base.
Earlier this month, the company announced that it reached 42,500 customers at the end of 2016 and in the next three years the company is aiming more than double its residential customer base through acquisition of other telcos, competitive wins and overall market growth. The 32 new jobs will be in areas including sales, employee training, customer service and technical support.
Read the full story here.
AMI's IT retirement deal with ICT Services worth €150,000
IT retirement company AMI has been appointed by ICT Services to manage the collection and data sanitisation of its customers' laptops, PCs and other data bearing devices.
Many of these devices – including 95% of laptops – are recycled and resold, following complete data sanitisation and refurbishment. The deal is worth €150,000.
ICT Services is a leading IT company, employing over 100 people across the island of Ireland. It provides IT hardware sales, installation and maintenance services for PCs, laptops, servers, storage and networks.
Its customers include large public and private sector organisations as well as SMEs who depend on it to keep their IT running around-the-clock.
New Credit Union mortgage framework launches
The Solution Centre, an innovation hub owned by credit unions which supplies business supports, including product development to the Credit Union sector, has announced that is has paved the way for credit unions to enter the mortgage market.
Having built an end-to-end mortgage support framework, including assessment and standardised administration processes, it's thought there will be significant take-up amongst members of participating Credit Unions for its new offering.
The new service is initially being made available to credit unions representing almost one million credit union members.
According to the Solution Centre, Credit Unions are massively 'under lent' with hundreds of millions of euro currently available to borrowers.
Drinks industry calls on Government to support the sector in the wake of Brexit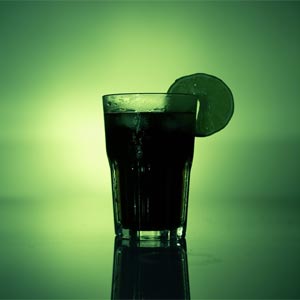 An economic study has reported on what the combination of a hard Brexit and the Public Health Alcohol Bill (PHAB) will create for the Irish drinks sector.
The Alcohol Beverage Federation of Ireland (ABFI), which represents brewers, distillers, brand owners and distributors, is calling on the Government to put in place a series of policy measures to mitigate against the risks of Brexit and reduce the unintended consequences of some of the policy measures contained in the PHAB.
The UK is Ireland's biggest export market for food and drink with exports of €4.5bn in 2015. The result of the UK Brexit vote and subsequent sterling devaluation has led to a surge in cross-border shopping, increased prices of Irish products and has increased the cost of Ireland as a tourist destination.
Big data and robotics set to fundamentally change the finance function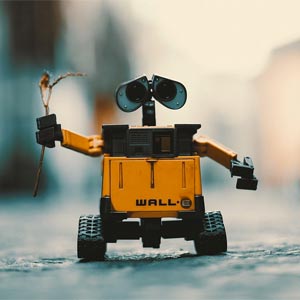 The finance function within organisations is set to radically change in the next five years, according to an EY survey of over 200 senior finance executives in Ireland.
The research found that finance executives are increasingly seeking to streamline their finance reporting model to continue to add strategic value as a partner to their businesses and stakeholders, while also reducing costs through the use of new innovations such as robotics and automation.
Looking ahead to one of the biggest trends that will impact the finance function of the future – data analytics – finance executives ranked data quality challenges (30%) as the main obstacle to their function being able to effectively adopt and leverage the true potential of data analytics.