Clear-sighted leadership and the recent announcement of a record 2017 for Coillte, leads to CEO Fergal Leamy being honoured as Business & Finance's Business Person of the Month for April 2018.
Coillte is growing from strength to strength, with its annual report for 2017 showing that the forestry and land solutions company has doubled its operating cash from €15 million in 2016 to €30 million in 2017. Leading the helm, Fergal Leamy – who only took on the role of CEO of Coillte in early 2015 – has transformed the operations of the semi-state body into a profitable company with three distinct businesses: a core forestry business, a panel manufacturing business, Medite Smartply, and a land solutions business that includes windfarms and renewable energy.
Three years is a very short period of time to see such a dramatic turnaround in the fortunes of Coillte and Leamy credits the people engaging with the process internally. While cuts to staff had to be made, with the head office staff count being reduced from 90 to 15 and the lead team dropping from eight to five, and 200 people leaving the organisation overall, he credits the internal team as the engagers and drivers of the changes that have turned Coillte's fortunes around.
If I look at the change we have done over the last three years we've actually brought in very few external people – a handful – to supplement what we have done. It has been largely the internal team here that has done it.
The real measurement of success
Leamy's approach in the restructuring of the business to make it profitable was to look very hard at how success is measured. "My mantra at Coillte, is you need to be careful what number you're looking at when you're measuring success. Coillte historically would have looked at the EBITDA. To drive that number you could sell of an asset. What we're absolutely focused on now is recurring operation cash. That sounds really basic but it's the difference between what you earn in one week and what you spend, it forgets about any of the development stuff, it's about getting your current side right."
Focusing on these numbers has paid off with operating cash in the core forestry business increasing by 13% to €25.7 million and EBITDA increasing from €61.2 million to €66.5 million in 2017. Coillte's renewables business showed similar successes with Sliabh Bawn Wind Farm in Co. Roscommon and Cloosh Valley Wind Farm in Co. Galway both exporting power to the national grid in 2017. Additionally, Castlepook Wind Farm in Co. Cork became fully operational in March 2018. It's been a banner year all-round with the Land Solutions division gaining planning permission for 61 housing units on a 6.4 hectare site on Coillte land in March 2018.
Tourism and revenue
Not only has Coillte been involved with all of the above, they've been developing key flagship destination sites to appeal to national and international tourists. During 2017, significant progress was made on developing Avondale Forest Park, the homeplace of Irish forestry, to be become a gateway site for tourism in Ireland. The progressive Outdoor Recreation  Plan is focused on creating a pipeline of initiatives that will generate additional sustainable, recurring income streams.
On the world stage
Coillte has also been performing well on an international scale, recently signing a €68 million deal with global partners BP and Accsys Technologies to build the world's first Tricoya wood chip manufacturing plant in Hull, UK.  This investment in world-class technologies means Coillte's third arm of the business, Medite Smartply, is in a much stronger competitive position and improves its ability to meet customer supply.
Speaking of the international stage, Leamy is keen to catch up and, in fact, out perform, Sweden's Sveaskog, who he rates "… as much a technology company as they are a forestry company at the moment, the way the have invested in their forests and how they map them."
Looking forward
So what's next on the agenda for Coillte and its CEO? On top of his recent announcement that the forestry industry could double in growth to €5 billion in the next ten years, Leamy is  strongly engaged with strategic planning for 'Beyond 2020' as well as thinking about our growing population and the implications that will have on technology, climate change and land use for Coillte. There's no doubt that the innovative and progressive Coillte CEO has no problem seeing the wood for the trees.
Business & Finance, Business Person of the Month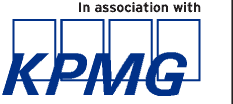 Business & Finance, in association with KPMG, rewards excellence in business through the 'Business Person of the Month' award. This award seeks to recognise noteworthy achievements in business leadership, and, particularly, those that make a telling contribution to the wider business community in Ireland.