Dunnes Stores' seamless transformation under the stewardship of Margaret Heffernan sees her honoured as Business & Finance's Business Person of the Month.
The Dunne family has a rich history in Irish retail, having begun back in 1944 on Cork's Patrick's Street. The store is now the country's major retail outlets, battling with international players such as Tesco, M&S, Aldi and Lidl.
Since 1992, Margaret Heffernan has been at the helm of Dunnes Stores. Her leadership has rejuvenated a brand name that was slowly becoming lost within the Irish services sector. Her tactful skills in dealing with the regeneration of the business while aiming at a more deluxe marketplace will be noted as one of Ireland's great transformation operations.
Changing strategy
Heffernan has relinquished the 'pile 'em high, sell 'em cheap' model that was in place at Dunnes previously. This has been achieved by collaborations with some high-class designers in clothing alongside the support of Irish names.
Some of the domestic names in fashion that the retail store works with include Paul Costelloe, Peter O'Brien, Paul Galvin and Joanne Hynes.
This pivot has also given Dunnes Stores the capability to target a more upmarket sector away from competitors such as Penneys in the low-cost clothing market and Lidl and Aldi in discount groceries.
Heffernan's career highlights and humble beginnings
The Dunnes Stores CEO began life in the family business at the age of 14, when her father, Ben Dunne Snr, asked her to help out around the shop. Dunne Snr founded the company in 1944 when he set up the original shop on Cork's Patrick's Street.
She took over at Dunnes in 1992 and three years previously was a founding director of People in Need Trust.
For her work and career as one of Ireland's top business magnates, she was awarded an honorary doctorate from the NUI in 2007.
Dunnes Stores' standing
Dunnes is still Ireland's top supermarket. According to Kantar Worldpanel research, it held 22.5% of the total Irish market in the 12 weeks leading up to December of last year – Tesco (22.3%) and SuperValu (22.2%) were a close second and third at the time of the research.
A key part of this is the Dunnes Stores' Shop and Save initiative, where shoppers spent on average €2.30 more per shop in the end of 2017 as opposed to the previous year.
There is no doubt that over the last quarter of a century, Margaret Heffernan has guided Dunnes Stores to a premium level, taking a major risk in altering a family formula in place for decades to now solidifying its place as a dynamic retail name in Ireland and further afield.
Business & Finance, Business Person of the Month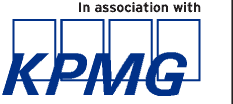 Business & Finance, in association with KPMG, rewards excellence in business through the 'Business Person of the Month' award. This award seeks to recognise noteworthy achievements in business leadership, and, particularly, those that make a telling contribution to the wider business community in Ireland.