Setting up a business in 2013, Tina McKenzie's goal was to hit a target of £100m turnover within five years. By the end of 2018 she had reached £180m.
CEO of Grafton Recruitment Ireland and Group Managing Director of award-winning Staffline Group companies in Ireland, Tina McKenzie returned to Northern Ireland from London in 2013 to set up the Staffline business here. Prior to this she had spent years with Randstad, working in Northern Ireland, Scotland, The Netherlands and most recently London as an International Account Director and Operations Director. 
Ms McKenzie set up the Ireland division of Staffline, with little resources and a staff of two, in 2013. Her ambitious target at the time was to turnover £100m within five years. By the end of 2018 the business had gone through a period of rapid growth and boasted a turnover of £180m.
In 2018 Ms McKenzie's appointment to the Chair of the NI Policy Forum for the Federation of Small Businesses in Northern Ireland resulted in Northern Ireland's four key business lobby groups- the Institute of Directors, the Northern Ireland Chamber of Commerce, the Confederation of British Industry and the FSB- all being headed up by women.
Current Chair of the Northern Ireland Federation of Small Businesses,  Ms McKenzie has also, over the past six years, moved into the political domain (and out again), and been appointed as the Honorary Consul of Finland for Northern Ireland. She originally approached the Ambassador as a result of her fascination with the Finnish input into the Northern Ireland Peace Process, and she recently stated,
This year the UN identified Finland as the happiest place to live and I am keen to replicate that sense of positivity in Northern Ireland where we are emerging from the dark days of conflict and division. We have much to learn and be inspired by."
McKenzie is also a contributor to the Bank of England's Monetary Policy Framework and is frequently consulted on the health of the labour market in Northern Ireland. McKenzie's role in promoting a people-focused approach to business and the economy has also seen her become a business mentor for Women in Business NI, where her positive approach in the face of adversity must surely be inspirational to her mentees. She told the Belfast Telegraph last year:
Bad things have happened to me practically every week throughout my career. There have been failures every month and I have fallen flat on my face quite often. But it is learning from your mistakes that keeps you going. It's important to remember that, on the whole, people are very forgiving when you make a mistake."
Ms McKenzie is also a shrewd investor, with stakes in life sciences company Fusion and Newry-based First Derivatives.
Expansion plans
The Irish businesses of Grafton Recruitment were sold to the Nottingham-based Staffline group in July 2018. In July of this year,  Grafton announced plans to expand to Galway, Limerick, Sligo and Dundalk, creating some 30 new jobs across the new offices. Established in 1983, Grafton Recruitment is a diversified recruitment agency and one of the largest recruitment companies on the island of Ireland,  operating across Northern Ireland and the Republic of Ireland, with 10 offices directly employing over 250 staff. In 2018 Grafton placed in excess of 5,500 candidates in permanent jobs, and placed up to 10,000 temporary workers per week with employers across the public and private sector.
Business & Finance, Business Person of the Month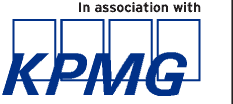 Business & Finance, in association with KPMG, rewards excellence in business through the 'Business Person of the Month' award. This award seeks to recognise noteworthy achievements in business leadership, and, particularly, those that make a telling contribution to the wider business community in Ireland.