Pictured L-R: Conor Brennan, CEO of Arachas, Rory Best, Director of Development at The Ardonagh Group, David Ross, CEO of The Ardonagh Group
Irish insurance broker Arachas has acquired Glennon Insurance increasing annual premiums by €80m and is our company of the month for July 2022, in association with KPMG. 
---
Arachas recently announced the acquisition of Glennon insurance who bring 75 years of experience to the company. This is the latest acquisition to be added to the Arachas portfolio who obtained Hopper Dolan last year. The acquisition of Glennon is slated to add €80m in premiums for Arachas and bump their staff up to 600.
Glennon Insurance come to Arachas with clients from a variety of industries including construction, medical, retail, professional services and real estate. Arachas CEO Conor Brennan said there was a "a highly contested race" for the independent broker which  operates in corporate, SME, employee benefits, financial planning and affinity, home and motor businesses.
Arachas are owned by private equity-backed Ardonagh Group which they joined in 2020. Ardonagh Group CEO David Ross commented on the acquisition of Glennon:
"Glennon's expertise for complex risks and large enterprises, combined with Arachas's access to capacity and the scale of Ardonagh, is set to be a formidable combination and we look forward to collaborating on all the opportunities that lie ahead."
The insurance broker industry has become fragmented in recent years and a number of international brokers are now browsing in the Irish insurance industry. Arachas have adopted  a similar strategy since their formation in 2004 which was a result of three independent brokerages merging. Many insurance companies have been pursuing rapid acquisition tactics
---
Read more about outstanding Irish companies operating in 2022:
COTM April 2022: Carbery Group
Business & Finance, Company of the Month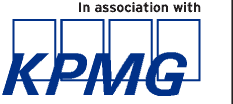 Business & Finance, in association with KPMG, recognises excellence in business through the 'Company of the Month' award. The Company of the Month award recognises the company which best demonstrates outstanding business leadership, sustainable growth, innovative strategy, strong financial returns and employee development.