Gene Murtagh, Kingspan CEO announces record results breaking the barrier of €4bn in revenues
Announcing the 2018 results for Kingspan Group, in February 2019, CEO Gene Murtagh headlined with the fact that the company had delivered revenues of over €4bn for the first time, with an impressive figure of €4.4bn. 
Despite looming Brexit fears, and a weakening of UK sales towards the end of 2018, after a relatively stable year, the future looks bright for the company. Mr Murtagh commented: 
Performance has been robust in most of our major markets, and momentum has improved through the year. With the order book going into the new financial year ahead of the prior year period, we are confident in our near-term outlook." 
The building materials group announced an EBITDA of €525.2m and an 18% rise in trading profit to €445.2m, with a trading margin of 10.2%.  
With an eye on acquisitions for 2019, the plan is to keep momentum after a year of consolidated growth across markets. 
Mr Murtagh highlighted the strong business in Western Europe and North America, expanding to say: 
We remain mindful of challenges to growth, particularly the continuing uncertainty in the UK. However, the geographical diversification of the business, helped by our acquisitions last year to expand our footprint in Latin America, Southern Europe and India, means we are well placed to continue to deliver long-term returns to shareholders."
Brexit Clarity
As the waiting game continues with Brexit, the Kingspan leader is biding his time to see which issues will affect the company's trade and significant manufacturing operations across the UK. 
He said: 
We have considered all the various outcomes of Brexit but we would still be relatively in the dark in terms of where this ends up. In the absence of some clarity around that, we actually haven't taken any specific action, and until we do have some proper colour it, we won't." 
Acquiring Minds
After several international acquisitions over the previous few years, with €440m spent in 2017 and a further €265m in 2018, the company has a further €500m earmarked for future purchases and investments. With their UK operations already well-established, this money is likely to be spent elsewhere. Mr Murtagh said: "I don't believe Brexit will necessarily influence the pace at which we acquire elsewhere in the world," he said. "The UK in itself wouldn't be a particular target market for acquisition investment for Kingspan at this stage; we've generally moved beyond that.
We'll be governed by our overall balance sheet capability and that does leave us with €500-600m of headroom as things presently stand. Naturally that can ebb and flow with what happens to the global economy, and we'll keep a rolling eye on that."
New Innovation Hub
Kingspan has invested an initial €10m into the construction of a new global innovation hub, next to its headquarters in Cavan. The IKON hub will create at least 100 high value jobs in the area, and is due to open in the third quarter of this year. It will operate as a centre to develop and test new digital products. Mr Murtagh explained, "So far a lot of our innovation has been handled by our businesses in their various markets.
We've reached a point in our evolution where we need a central hub where all of that activity takes place, is managed and is tested. We are developing a facility with very significant scientific resources that will be linked into our various units worldwide."
"There will be an emphasis on evolving what we have. That is something we have always done, but this will be on a much greater scale…A portion of the activity will be dedicated to entirely new solutions." 
One key project in development is a new digital building information management (BIM) system which generates a digital twin of a building. The digital twin has important implementations that can be of benefit from the design phase, through construction and through to maintenance maintenance, and could assist the building industry tackle the thorny topic of cost overruns on projects.
Modular Housing
The company also plans to open a second modular housing factory, as the market in pre-packed homes continues to boom. Kingspan Century (formerly known as Century Homes) was acquired by Kingspan Group from Monaghan brothers Gerry and Gary McCaughey for €98m in 2005. The Monaghan facility has capacity to produce 4,500 timber frames a year. 
Gene Genie
Gene Murtagh joined Kingspan Group in 1993, and was appointed to the board in 1999. He was previously the chief operating officer from 2003 to 2005 before becoming CEO, and has led the building materials provider to become one of Ireland's largest companies. A business graduate of the University of Limerick, he became the youngest CEO of an ISE-listed company in 2005, and was honoured by UL the following year.
Business & Finance, Business Person of the Month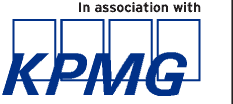 Business & Finance, in association with KPMG, rewards excellence in business through the 'Business Person of the Month' award. This award seeks to recognise noteworthy achievements in business leadership, and, particularly, those that make a telling contribution to the wider business community in Ireland.