With Kingspan sales up 19 per cent on the same period last year, Gene Murtagh, CEO, is Business Person of the Month for November.
In November Cavan-based Kingspan reported sales in the nine months to 30 September of €2.69bn, up 19pc on the same period last year. Organic revenue growth was 11pc for the first nine months of the year. CEO Gene Murtagh continues to deliver solid results for the group despite a difficult environment in the UK. Murtagh joined the Group in 1993, and was appointed to the board in 1999. He was previously the chief operating officer from 2003 to 2005 before becoming CEO, and has led the building materials provider to become one of Ireland's largest companies.
In mainland European insulated panel sales were solid in most markets, in particular in France. However, with office construction slowing in the UK the company experienced a sense of "near-term indecision around order placement". However, despite this Kingspan reported that its future activity tracker remained modestly ahead of the prior year in the UK.
North American sales were solid overall, while in Latin America, where Kingspan expanded its presence in Brazil in September, the company said that it has experienced "very encouraging activity" since entering the market.
Kingspan bought a 51pc stake in Brazilian firm Isoeste in September, and bought an insulated panels business in Colombia in April. It has also built a facility in Mexico.
The North America and Australasia markets are still in a developmental phase for the group.
According to Kingspan, sales growth year-on-year reflected strong price growth necessitated by raw material inflation. The group said that it expects to deliver full year trading profit growth of around 10pc or €375m.
Climate change action
Also during November, Kingspan was commended in a list of well-known Irish brands compiled by the influential CDP group, a non-profit organisation that measures the environment impact of thousands of companies around the world.
The CDP's report placed Kingspan on its climate "A-list" of companies who are leading the way on climate change mitigation. Alongside AIB, they were one of only two Irish firms to make the global list of 114 companies adjudged to be successfully tackling the issue.
Last year, Kingspan passed the half-way mark on its plan to achieving "net zero energy" user status by 2020 with renewable energy accounting for 57 per cent of its total energy use at that point.
Furthermore, over the past five years, the Cavan-based company's insulation products have helped customers reduce their annual energy consumption by over 600 million megawatt hours – the equivalent to more than 372 million barrels of oil.
Shrewd investment
This November it was reported that Gene Murtagh has invested in Dublin-based waterless vehicle washing company No-H2O. His €400,000 investment  makes him the second-largest shareholder in No-H2O after its founder, Emmet O'Brien.
The company provides a wash and valet service using a biodegradable liquid cleaner. Its corporate customer base includes Hertz, An Post and Europcar, and it has franchises in Dubai and the Czech Republic as well as Ireland.
Business & Finance Business Person of the Month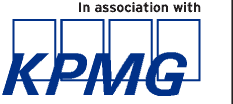 Business & Finance, in association with KPMG, recognises excellence in business through the 'Business Person of the Month' award. This award seeks to recognise noteworthy achievements in business leadership, and particularly those that make a telling contribution to the wider business community in Ireland.