Sligo-born Pat McCann is approaching 50 years in the hotel business, after starting his career with Ryan hotels in 1969, and had the pleasure of announcing the maiden dividend for Dalata Hotel Group as he presented the interim results in September. 
In 1989 Pat McCann joined Jurys hotel group, and rose to lead the group–and famously sell the former Jurys hotel in Ballsbridge in Dublin, to Carlow property developer Seán Dunne for a then record price of €275 million.
Almost another two decades after joining Jurys, and stepping down as CEO in 2006, he was looking for new ventures and was approached by a group of investors to found the Dalata Hotel Group, of which he became chief executive. 
The group consisted of Rory Quirke and Gavin Bourke from TVC Holdings plc, and were soon joined by David Goddard from Davy Private Clients. Pat's past success with Jury's Hotel Group certainly made his an attractive proposition when going into the market looking for funds. 
Dalata is now Ireland's largest hotel operator with 15 Dublin hotels, 12 regional hotels and 9 UK hotels,  providing over 7,800 rooms in its portfolio. It operates the Clayton and Maldron brands across Ireland and the UK and manages a small number of partner properties. The company floated on the Dublin and London Stock Exchanges in 2014. 
Results released at the end of February showed that profit before tax at the group increased more than 75 per cent to €77.3m in 2017 while revenue increased to €348.5m. The company's share price advanced by 43 per cent last year.
At the announcement of the interim results in September the big news was the maiden interim dividend for the group, of 3 cent per share. Revenue for H1 2018 was €180.6m.
A tough start
Despite launching the group in 2007 at the start of the recession, low gearing and low exposure to debt helped them survive their worst year ever, in 2009, when the group had an EBITDA of €200,000 and was close to going out of business. 
Ironically the recession gave the group an avenue to pick up business—as banks appointed receivers to hotels, Dalata provided a management solution service, managing 37 hotels for a number of years before purchasing them. The group experienced a rapid recovery in its fortunes from 2011 onwards with strong growth in turnover, profits and employment levels. Floating the then €40m-company in 2014 raised €265m which, with other fundraising added up to a pot of about €800m and the cash resources allowed Pat to put his purchasing strategy into action with hotels they had already earmarked, and successfully acquired many of the assets. 
The Burlington hotel deal was a landmark—although Dalata did not have the cash resources to buy a hotel of its size (approx 500 bedrooms), operating with German investor, DekaBank, under a 25-year lease agreement. After the success of the deal, DekaBank also moved into the UK market with the group, although not in the new build sector. Dalata are working with other investors who finance new builds and lease the properties to the Dalata Group to operate.
He credits the 'young' hotel stock in Ireland with being an excellent investment as capital expenditure on maintenance and refurbishment is relatively low—€12m in 2016 for example. With hotels based in key urban areas, largely targeting the corporate market (40-45% of the business), rather than leisure destinations, they are comfortably situated to cushion against any Brexit-related downturn in business. 
Career highlights
Pat's career began at Ryan Hotels plc, where he served for 20 years before joining Jurys Hotel Group as general manager of its leading hotel in 1989. He rose to become operations director and join the Jurys board, and led the integration of the Doyle Hotel Group after it was acquired by Jurys in 1999. He made CEO the following year.
Pat is a non-executive director of a number of private companies. His most recent appointment was to the board of Ibec, Irish Business and Employers Confederation in 2017. Pat has held a number of non-executive positions within the hospitality and other industries, including state and public company entities. He was formerly a director of EBS Building Society, Greencore Group plc and Whitfield Private Hospital Waterford. Pat has served as National President of the Irish Hotels Federation, was a Member of the National Tourism Council (Ireland) and a Member of the Irish Tourism Review Group (2003).
Business & Finance, Business Person of the Month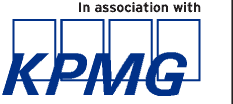 Business & Finance, in association with KPMG, rewards excellence in business through the 'Business Person of the Month' award. This award seeks to recognise noteworthy achievements in business leadership, and, particularly, those that make a telling contribution to the wider business community in Ireland.