Pictured L-R: Benjamin Nicole, Sinead Fitzmaurice and Matthew Gunning of TransferMate at the Fintech Ireland event held by Business and Finance in association with Irish Life Health , National College of Ireland,
 

Dublin, Thursday June 8th, 2017.

Proof positive that diligence and hard work pays off, TransferMate are celebrating a €30m investment and strategic partnership with AIB, a recognition of the value of the groundwork they have put in over the past seven years, garnering international licences.

TransferMate is an international payments fintech startup which enables companies to transfer money internationally more quickly and for substantially lower fees than standard bank transfers.

"TransferMate is a smarter way for businesses and for banks to send and receive international payments," CCO Gary Conroy told Business & Finance recently. "We do that via our global network of local bank accounts, which enables us to cut out international wire fees and send cross-border payments as if they were domestic. It makes it faster, it makes it cheaper and it makes it easier."

TransferMate diligently went through the arduous process of getting international licences worldwide, including every state in the US, all of which have a different process to go through. It has taken them seven years to get all the licences required, and they are now in a prime position as a global payments provider, particularly when they will become the sole EU payments institution regulated throughout the EU and United States post-Brexit.

Born out of the Taxback Group, TransferMate was, until the recent investment, 80 per cent owned by Taxback founder Terry Clune, and 20 per cent by TransferMate co-founder and CFO Sinead Fitzmaurice. Wexford-born Fitzmaurice joined Taxback in 2005, after returning from working as an accountant with PwC in Jersey. The other co-founder, Barry Dowling, sold his shares and left the company in August of this year.

AIB have taken out a small minority stake in the fintech start-up, AIB's investment was at a company valuation of approx €250-€300m, and the goal is to turn the Kilkenny-based business with 185 staff into a €1bn global payments business within three years.

The deal, which is subject to Central Bank approval, was described by TransferMate Chief Executive Terry Clune as "a great example of how a leading bank and a fintech company can work together".

Gary Conroy, CCO, who joined in August after a 12-year stint at Realex, told Business & Finance, "Financial services is really transforming due to two main forces, technology and regulation."

The global payments market is a €138 trillion pie, and TransferMate intend to concentrate on taking their slice of it in the US, Australia, Canada and Europe. B2B payments represents 98 per cent of those currencies traded across borders every year. "We make our money because we play this game at scale," said Conroy. Having begun with the infrastructure, slowly building up a fully functioning payments platform, the $10bn they have already transferred in over 100 countries is just for starters, this company has done its homework and has a very bright future ahead.

Business & Finance, Company of the Month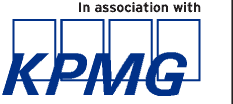 Business & Finance, in association with KPMG, recognises excellence in business through the 'Company of the Month' award. The Company of the Month award recognises the company which best demonstrates outstanding business leadership, sustainable growth, innovative strategy, strong financial returns and employee development.