Pictured: Albert Manifold, Chief Executive of CRH
CRH is the Business & Finance Company of the Month for September 2020. The building materials company is reportedly looking at Australian construction and building groups. According to the Australian Financial Review, the CRH employees have spent a number of months there looking at businesses.
CRH already has a presence in Australia since an acquisition in 2018. The global business has three divisions; Americas materials, Europe materials and building products.
In 2019, led by chief executive Albert Manifold, CRH raised 2.1 billion from asset sales including its European distribution unit and a 50 per cent stake in an Indian cement business, first acquired in 2008.
The company reported a 28 per cent decline in pretax profits for the first half of this year, when the coronavirus resulted in construction being shut down across the group's main markets, including western Europe. However, in the US, where construction was considered, to a great extent, as a critical industry, there was no considerable slow down in activity.
Business & Finance, Company of the Month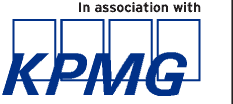 Business & Finance, in association with KPMG, recognises excellence in business through the 'Company of the Month' award. The Company of the Month award recognises the company which best demonstrates outstanding business leadership, sustainable growth, innovative strategy, strong financial returns and employee development.