Global food and nutrition company Glanbia are expected to exceed sales revenue of €3 billion. Glanbia is our Company of the Month for August 2022, in association with KPMG. 
---
Glanbia recently began construction on a €200 million continental cheese plant in Belview, Co. Kilkenny in a joint venture with international dairy producer Royal A-ware.
Glanbia currently exports to over 80 countries and sales revenue is projected to exceed €3 billion. The firm operates in the UK, France, Germany, the UAE, the US, North Africa, Japan and China.
Glanbia paid over €1.6 billion directly to farm families for milk and grain. The company is the largest buyer of Irish grains and handles over 270,000t along with a portfolio of premium grains.
The firm has set out a roadmap to ensure they reach net zero by 2050 with 30% absolute reductions by 2030, and similar reductions in carbon intensity from milk production. Glanbia has dubbed their plans for carbon neutrality "Living Proof" and the food company has signed up to the Science-Based Targets initiative (SBTi).
Glanbia's chief ESG officer Michael Patten highlighted the firm's commitment to climate change:
"We are committed to playing our part in tackling climate change. We all have a responsibility to live and work more sustainability to future proof our planet and improve our social impact."
"At Glanbia, we have been on our sustainability journey since 2015 – understanding how we can mitigate our impact on the planet. Our goal is to achieve net zero carbon emissions by 2050 and we have already made progress. We have set ambitious targets and we have the measures in place to get us there. Tackling climate change is all of our responsibility," he added.
The company has also committed to diversity, equality and inclusion and have stated ambitions to foster a culture where, "We celebrate individuality knowing that together we are more."
Glanbia established a framework for their Employee Resource Groups (ERGs) and have started the first of their ERGs including Network of Women (NOW) and their LGBTQ+ ERG, True Colours.
---
Read more about outstanding Irish companies operating in 2022:
Business & Finance, Company of the Month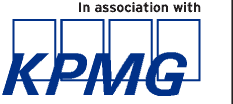 Business & Finance, in association with KPMG, recognises excellence in business through the 'Company of the Month' award. The Company of the Month award recognises the company which best demonstrates outstanding business leadership, sustainable growth, innovative strategy, strong financial returns and employee development.