Pictured: Frank Murphy, Founder and CEO, Monex.
Founding Monex in 1997, Frank Murphy's invention, Dynamic Currency Conversion (DCC), revolutionised the credit card payments industry.
Recent performance
Kerry fintech Monex, founded and led by CEO Frank Murphy is the leading global provider of Dynamic Currency Conversion (DCC) by transaction volume complemented by customized Treasury Management Solutions. Operating from headquarters in Kerry, Ireland, Monex annually process more than 271 million card transactions from 50 countries valued in excess of €42bn.
Recently filed accounts show the company reported full-year revenues of €113.4 million in 2018, up from €112.4 million in 2017. It also generated pretax profits of €7.3 million, up from €7.04 million in 2017, with directors sharing a dividend of €6.3m as revenues reached a record high.
Leadership
CEO Frank Murphy founded the company in 1997, building it up from scratch to a €100m revenue business. Murphy owns 85% of the ordinary share capital, with chief operating officer Michael Crowley owning the remainder of the stock.
The company is based in six locations, including Killarney, Bangkok, Hong Kong, Abu Dhabi, Dubai and America. The base in Killarney employs over 40 people, with over 120 staff globally.
Innovation
It was a student job at a car rental desk at Shannon Airport that inspired Dynamic Currency Conversion (DCC) which is the backbone of Monex's business. Frank Murphy has said, "When Americans were coming to the desk every one of them wanted to know what they would be charged in their local currency. For some reason that always stuck with me–I always asked myself why we couldn't tell them. We couldn't at the time because you were always charged in Irish pounds, or in euro as it is today. That was the bud of the idea. That is where it all came from."
This seemingly simple concept, to allow people using credit cards abroad to pay in their own familiar currency, revolutionised the credit card industry. Today its client includes established international organisations from a diverse range of industries including SIBS Portugal, Bank of China (Hong Kong), Ryanair (Europe), Switch Commerce (US), Hertz Car Rentals, Hilton Hotels, Ritz Carlton Hotels, Shangri-La Hotels and Marriott Group.
Backstory
Frank Murphy began his career as an accountant in Cooper McGuinness in Cork (now Deloitte). In a recent interview with the Farmer's Journal (he is a successful and innovative beef farmer on the side) he revealed, "I absolutely hated accountancy for the first six months. I detested it. I rang my dad and told him I had to leave this job. His advice to me was that I better get myself something else before I leave. There was a recession at that time in Ireland and there were no other jobs available."
"I stuck it out and after six months I got going in the job after they put me into agriculture. All of a sudden I began to understand the whole accounting process and I was back on my home ground again."
He became manager aged just 23 before joining financial firm Fexco, where at 24 he became chief financial officer of the company. He spent 10 years with the Killorglin-based firm—during which time it grew from a team of 20 to employing over 2,300—before founding Monex in 1997. 
Business & Finance, Business Person of the Month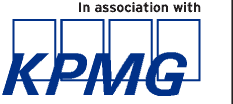 Business & Finance, in association with KPMG, rewards excellence in business through the 'Business Person of the Month' award. This award seeks to recognise noteworthy achievements in business leadership, and, particularly, those that make a telling contribution to the wider business community in Ireland.