ICON plc had an excellent October, announcing strong results for Q3 2018 and picking up the Pharma Contract Services Company of the Year for the second year running at the annual Pharma Industry Awards
ICON plc is a global provider of outsourced drug development and commercialisation solutions and services to pharmaceutical, biotechnology, medical device, and government and public health organisations. The company specialises in the strategic development, management and analysis of programs that support clinical development from compound selection to Phase I-IV clinical studies. With headquarters in Dublin, Ireland, ICON, winner of the Business & Finance Company of the Year Award 2016, currently  operates from 93 locations in 37 countries and has approximately 13,675 employees.
Third Quarter 2018 Results
Announcing its third quarter results the company reported record net business wins in the quarter of $605 million, a closing backlog of $5.3 billion, an increase of 10.5% year on year, and Quarter 3 reported revenue of $655.0 million. Excluding the impact of ASC 606, quarter 3 revenue was $476.4 million, representing an 8.2% increase year on year.
Reported earnings per share of $1.54. Year to date earnings per share before non-recurring charges of $4.47. Excluding the impact of ASC 606, earnings per share was $1.55, a 14.8% increase year on year.
CEO Dr. Steve Cutler commented:
Quarter 3 was another strong quarter for ICON. Net business wins were a record $605 million, representing a book to bill of 1.27 and our backlog grew by 11% over last year to $5.3 billion. As a result, revenue grew over 8% to $476 million compared to the same quarter last year and earnings per share increased by 15% to $1.55. I am very pleased with our continued ability to execute our strategic plans which position us well for sustainable revenue and EPS growth."
Financial analysts FY2018 estimates for earning per share are pitched between $6.08 and $6.11.
Pharma Awards Win
ICON Plc. was awarded Pharma Contract Services Company of the Year for the second time at the annual Pharma Industry Awards which took place in Dublin on 23 October 2018.
The Pharma Industry Awards is the premier awards ceremony for recognising and celebrating the most original and innovative individuals and companies that demonstrate excellence in the Irish Pharma sector. 
Commenting on the award, Dr. Cutler, said:
We are thrilled to be honoured as the industry's best contract services company for 2018. Over the past year we have continued to grow as a global leader in clinical research, helping our clients develop their products through operational excellence and quality innovation and solutions. We are delighted that our employees' hard work and dedication are being recognised and that this award adds to the number of high-profile industry awards received over the past year, recognising ICON as one of the world's leading Contract Research Organisations."
Business & Finance, Company of the Month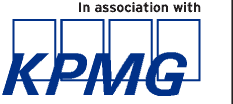 Business & Finance, in association with KPMG, recognises excellence in business through the 'Company of the Month' award. The Company of the Month award recognises the company which best demonstrates outstanding business leadership, sustainable growth, innovative strategy, strong financial returns and employee development.