Pictured: Dawn Farms CEO Larry Murrin
A specialist business-to-business company, Dawn Farms has firmly established itself as the leading European supplier of cooked and fermented meat ingredients to the foodservice and manufacturing sectors.
Established in 1985 the company now employs over 900 people across its three production plants in Ireland and the UK.  The Dawn Farms group of companies includes two state-of-the-art production facilities in Ireland, including International Meat Ingredients (IMI). In the UK, it operates specialist bacon facility, TMI Foods, which supplies cooked bacon, roasted vegetables, and protein-based party and snack foods.
Dawn Farms is export focused and prides itself on growth through long-term investment and strategic alignment with blue chip international foodservice, QSR brand and food manufacturing customers, operating lean business principles to maximise value for customers. Its customers are some of the world's leading food brands in 40 countries including the UK, continental Europe, the Middle East, Asia and Africa.
Last year plans were announced to invest €25m over their Naas innovation centre over the next five years.
CEO Larry Murrin, described their Naas headquarters as their innovation hub from where they support customers in over 40 markets worldwide, saying:
Great ingredients make great food and great ingredients come from outstanding food innovation."
The company is active in the local community, engaging with the local Men's Shed and biodiversity initiatives.
Brexit-ready
Looking forward, the company is pondering whether to increase production in the UK, but is awaiting clarity over the terms of Britain's withdrawal from the EU before deciding on whether to undertake the significant investment involved. Chief executive Larry Murrin told the Irish Times in September that the company had taken out additional warehousing in Britain to ensure it could ensure supplies to valued customers through any disruption. He stated:
We are not going to let 35 years of really important and valuable relationships float down the sea of uncertainty called Brexit."
In order to maintain a smooth supply of product into the UK, the firm has planned ahead: "We will be creating an enhanced buffer stock to protect key customer supply chains," he stated.
It will be for several months. That's to tide us through what is likely to be a period of significant continued uncertainty around ultimate Brexit agreement outcomes."
Business & Finance, Company of the Month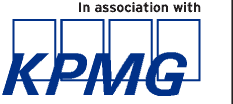 Business & Finance, in association with KPMG, recognises excellence in business through the 'Company of the Month' award. The Company of the Month award recognises the company which best demonstrates outstanding business leadership, sustainable growth, innovative strategy, strong financial returns and employee development.